Welcome to week 9 of Photography Friday. Photography Friday is a 20 week challenge to help improve our photography skills. There is a weekly prompt / theme for each week that you can be as creative with as you'd like. This week's theme is a from a low angle and next week's theme is from a high angle. For further information please
click here
.
_____________________________________________
From a Low Angle
Can I just be honest and say that I don't really like this week and next week's theme. I know! I'm the one who picked the themes but I purposefully picked a couple I didn't like to force myself out of my normal routine. =)
Even though shooting from a low angle isn't something I'm familiar with I ended up having a good time taking some pictures. I don't mention it much on my blog but I do crossfit. This past week was the opening season of the
open workouts
. The open workouts are open to anyone, anywhere. Those who do really well advance to the next level until they reach the crossfit games.
I didn't sign up for the open workouts but the owner and trainer of our crossfit gym did. Her name is Callie and she was nice enough to let me take pictures while she worked out. The crossfit gym doesn't have great lighting and I wasn't about to use my flash especially while someone was competing. I still got some great shots and Callie was in beast mode! She did a great job and I'm glad I got to capture some of it.
ISO 3200 f/1.4 SS1/250
ISO 3200 f/1.4 SS 1/250
ISO 3200 f/1.4 SS1/320
ISO 3200 f/1.4 SS1/320
Here are my photography questions - how do you get a clear picture in low lighting? I know my images are pixelated but getting an action shot in low lighting is hard.
_____________________________________________
Please feel free to link-up your Photography Friday Post. I'd love to see what you capture and I'd also love some feedback on my pictures.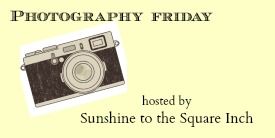 Today I'm over on
Oak & Oats
helping host a fun giveaway. Hope on over and check it out
here
.