Welcome to week 6 of Photography Friday. Photography Friday is a 20 week challenge to help improve our photography skills. There is a weekly prompt / theme for each week that you can be as creative with it as you'd like. This week's theme is anything Valentine's Day related and next week's theme is your pets or nature. For further information please
click here
.
_____________________________________________
First off I just gotta say
HAPPY VALENTINE'S DAY
!!! I hope each of you have a special day.
Today I'm in Idaho celebrating my nephew's 1st birthday (who was born on Valentine's Day) and Dave is in New Mexico with his good friend skiing. Since we are apart for our first married Valentine's Day we celebrated last weekend. Normally we would have traveled but we were snowed in and couldn't really leave Woodward. We first went to Walmart together to pick out some flowers for me. Poor Dave, he tried super hard to get me flowers but he never could make it in time to the flower shop because of the snow. I assured him Walmart flowers were just fine. Personally I think they are just as pretty and I enjoy picking them out together. After the flowers we ate dinner at a local steak house. It's always odd because I order a big fat 10 oz. steak and Dave orders chicken. When the waitress brings out the food she always goes "Here is your steak sir" ... Then I pipe up "Oh, that's actually mine". It's always a bit awkward and I'm sad to say this isn't the first time that has happened either ... oh well. I gotta replenish after crossfit, what can I say?
Here is the actual part of this post about photography. First, thanks to all you lovely readers for your suggestions and comments. I took those suggestions and implemented them. It was recommended to me that I move what I am photographing to a window to get natural light and to put props / decorate around the subject I am photographing. So that's what I did peeps and your suggestions worked great. Thanks a bunch!
For starters - here is my 'photography box'. I was asked about it and said I'd share the picture of it. I made it from 3 thick poster boards. I cut one of them in half and then duct taped it all together. Easy! The L photo is in the dining room lighting and the R photo is natural lighting.
In these next two pictures I can tell a huge difference from the dining room lighting versus the window lighting. We also had snow so that brought much more light in as well. The flowers photographed are the flowers Dave bought me. I thought it would be a good way to capture them in memory of Valentine's Day.
ISO 6400 f/11 SS60
ISO 3200 f/10 SS 1/160
ISO 6400 f/10 SS1/160
ISO 800 f/2.2 SS1/1000
ISO 800 f/2.8 SS1/640
ISO 1600 f/2.8 SS1/640
This one is just for kicks (pun intended). First off, aren't those socks cute? They are from my granny and she is the best. Secondly, I was standing on my table, in my second story apartment, right by the window. I'm sure on-lookers thought I was crazy but I really tried to get some good pictures. I told my husband if the neighbors saw me they probably thought I was crazy and he said he thought I was crazy. Welcome to marriage, Dave! ;) Anyone else do crazy things to get pictures?
What are your thoughts on these pictures? They are my favorite ones so far. I think the lighting turned out really great and flowers are just fun to photograph. I think I could have focused some of them more but overall I'm super happy with them.
What are your Valentine Day plans? I'd love to know! <3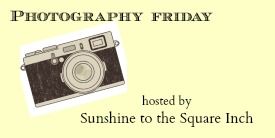 PS - 50% off all my ads today and tomorrow with the code VALENTINE =)